April 29th, 2017 CrossFit WOD
Strongpoint CrossFit – CrossFit
Warm Up and Mobility
Three minutes cardio

5 Inch Worm

6 Perfect Stretch
Two rounds:

10 Banded Good Mornings

10 KB Swings

10 Pushups
Shooter's Choice!

Metcon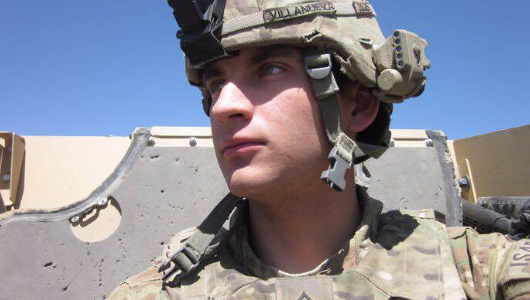 Private First Class Jonathan M. Villanueva, 19, of Jacksonville Florida died on April 27th, 2011 from wounds suffered when his unit was engaged by enemy forces with small arms fire and rocket propelled grenades in Wardak Province, Afghanistan. Jonathan was

Villanueva "V" (AMRAP – Rounds and Reps)
27 Minute AMRAP

200 Meter Run

19 DL's 65/95

10 Burpees

Accessory Work
Metcon (10 Rounds for reps)
Strict Handstand Pushup + Kipping Handstand Pushup

10 rounds: 20% max strict + 20% max kipping
If max sets are 5 & 15, do 1 strict HSPU and 3 kipping HSPU each round. Minimum work is 1:1. Do a slow negative in place of strict if you do not have strict HSPU. Rest 1:30 between sets. Note S/K reps in notes.